Not in Florida- We Can Still Help You
We can treat people from anywhere in the world. One way is to come to us for the first appointment and do follow-up visits by phone or skype video calls.

The other way is to do the initial appointment by skype video call.

If you don't already have skype- it is a free service you just need a good internet connection and a webcam. Webcams are built into most laptop computer and into smartphones. If you have a desktop computer with no webcam you can buy one for $25-75.

If you want to see us by either in person or by skype - call us at 561-562-8965 . We will ask you questions to determine whether we want to take you on as a client. These questions will concern what the problems are, what medications you are on, what problems including surgeries you had in the past and whether you have ever been treated by a homeopath and whether you are currently being treated by an acupuncturist, naturopath or chiropractor.

After this screening we will make an appointment for you and send you forms to fill out and return to us before the appointment. We will also send a booklet explaining homeopathy. . We also will want you to send a picture of yourself. Also videos can be very useful- showing any visible physical pathology or behavior.

They are especially useful for children showing behaviors, personality or quirks. We will take a credit card number from you to charge appointment charges. If you do not have a credit card all charges must be prepaid. Then at the time of the appointment we will call you and have you call us back right away and talk on the phone to discuss all the details of your problems. The initial appointment is usually two hours long. We will then research and choose what we think is the correct homeopathic remedy for you. The cost for this initial appointment and the research time is $380.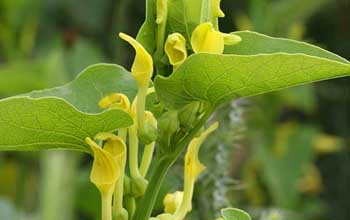 Approximately 1-2 weeks later (sometimes longer) we will call you to say we have chosen a remedy and will mail the remedy to you. We will set up an appointment of 30 minutes for after you have received the remedy. At this appointment we will answer any questions you have about homeopathy, discuss things you need to avoid while under homeopathic treatment and explain how to take the remedy and what to observe afterwards. The cost of this appointment is $85. The remedy is $29 plus shipping. The first remedy is included and only shipping will be charged.

The first follow-up (30 minutes) will be one month later and will cost $85. Subsequent follow-ups will start at monthly intervals and get less often as appropriate. Their cost is $85 and when remedies are needed they will cost as above.

For Clients Outside the United States:

The procedures are as above except we will charge for the extra costs of telephone calls and of shipping remedies to you. Or you can get remedies locally, if available. The screening appointment can be done by e-mail- send us an e-mail saying you want to be treated and we will send you questions by return e-mail.

Who We Are:

Steve Waldstein RSHom (NA) CCH is a well known classical homeopath with 40 years experience. He is board certified as a homeopath by the North American Society of Homeopaths (RSHom(NA)- Registered Society of Homeopaths-North America) and by the Council on Homeopathic Certification (CCH- Certified Classical Homeopath). He is the author of How to Choose the Diet That's Right for You- a book on individuality in nutrition. He is the Past President of the North American Society of Homeopaths which is the largest professional association of homeopaths in the United States and Canada and one of the 4 certification boards for homeopaths in the United States. He is a well known teacher of homeopaths.

We can be reached at 561-562-8965 or STEVE@HOMEOPATHY-CURES.COM

For More Information or to make an appointment contact:

Steve Waldstein RSHom (NA) CCH PCH
Classical Homeopathy, Inc.
1245 NW 22nd Avenue
Delray Beach, FL 33445
Telephone: 561-562-8965
E-mail: steve@homeopathy-cures.com